Powerboat, Sailboat, Jet Ski and Watercraft Insurance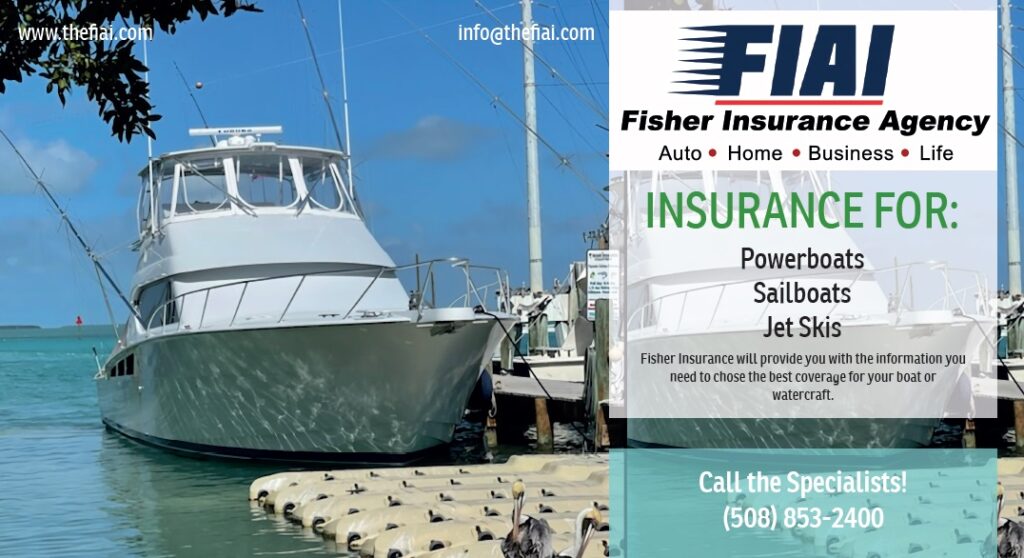 Like a lighthouse warning boats of their proximity to the shore, boat insurance can help boat owners insure against most risks of owning and operating a boat, its motor and its trailer. You just need the right policy.
Though it can be hard to navigate the ocean of options, Fisher Insurance will provide you with the information you need to chose the best coverage for your boat or personal watercraft.
The best Boat Insurance Policies help you avoid risk!
For example, it's important to protect against liability lawsuits should you injure someone with your boat or damage their property. Of course, after an accident is never a good time to find out you are not properly insured.
You invest money in your boat. Why not be sure you have the coverage you need to protect your boat?
Call Fisher Insurance to discuss your Boat Insurance needs
Whether you own a boat or personal watercraft, we can help. Give us a call at 888-871-2405 to discuss your boat insurance needs.
Looking for more types of insurance coverage?