Truckers Insurance & Transportation

Fisher Insurance Agency, Inc., Commercial Truck Insurance Specialists providing coverage for any Truck Business, from Owner Operators to Fleets.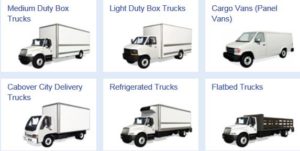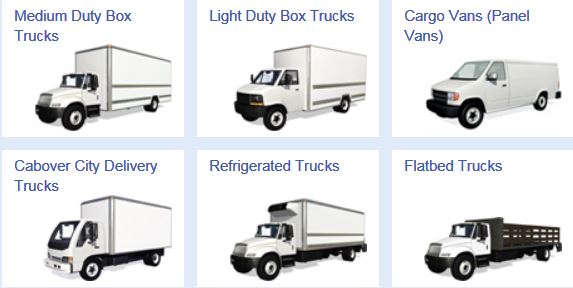 Fisher Insurance Agency  started as a Commercial Insurance Agency focusing on insurance for Auto Haulers and Truckers who are For-Hire.  We have since expanded and today specialize in Owner-Operator and Fleet Truckers Insurance (from Auto Haulers to Amazon Drivers), Livery Insurance (from Taxi, Limo, Shuttle, Rideshare to Transportation for Elderly),  restaurants, bars, nightclubs, coverage(s) vital to contractors and sub-contractors in the construction industry, Vacant Homes, Vacation Homes, Seasonal Homes, Investment Property(s), Classic Cars, Home based business, Flood Insurance, motorcycle, boat, homeowners and auto insurance and coverage for protection while using a personal vehicle to provide Transportation Network services like Uber, Lyft. 
Trucking & Transportation Insurance is our foundation.  Our team (who speak English, Portuguese, Spanish, and Vietnamese) has a unique blend of experience including both the insurance and trucking/transportation industries.  Our Commercial Truck Insurance Specialists have worked for years with and maintain a very close relationship with Truck Insurance Company's, stay updated on DOT requirements, trucking regulations and insurance coverage updates. Fisher Insurance (FIAI for short) Agents are experienced in commercial truck insurance (including Cargo Insurance) and capable of providing a complete range of coverage and policy options for your business with convenient monthly installments.  With Insurance Agents who have been in the transportation industry for over 20 years, knows how difficult it is for truckers to get proper coverage by an agency that actually understood their business and certificates of insurance immediately we have become a "one-stop shop" for all your insurance needs.   Diminished Value and Constructive Total Loss coverages available.
Many Truck Insurance Agencies knew very little about exactly what truckers need to "keep trucking" causing truckers to pay way too much for premiums and to not be properly insured.  Go with one you can trust.
We offer the best Trucking Insurance options – Click here to complete our Online Truck Insurance INFO Form for a Quote
Premiums for Motor Truck Cargo insurance, General Liability Insurance, and Commercial Auto Insurance have gone through the roof in recent years.  Our goal in starting the agency was to find every option available, so our clients would not only be able to get the right coverage for what they do, but also have choices that might end up saving them thousands in the long run.  We have partnered with some of the best insurance carriers on the planet in order to help you stay profitable.
Our knowledgeable staff has been extensively trained on the in's and out's of these types of policies while the typical personal lines agency knows very little about the coverage that you need.  Trucking and Transportation Insurance is complicated but we understand your business and we will find the coverage that fits you best.  And hopefully save you money along the way.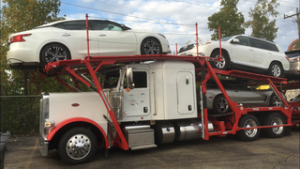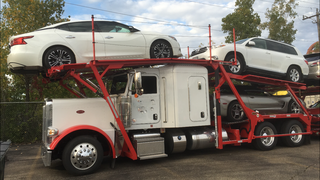 We also offer online certificate creation
This means that you will be able to create a certificate, 24 hours a day, on your phone, tablet or computer.  You'll never lose a load again because your agent doesn't have time to handle your request.  Just fill in a couple fields with the name, and address of your certificate holder and you can print, email or fax it immediately.  If you don't want to deal with doing it yourself, we are always more than happy to process your request.  And we won't make you wait so long that you lose a job because of it!
Choose from a wide variety of policy types
We can help with the following policy types and many more:
LTL Freight Insurance
Excess Cargo Insurance
Truck Insurance Basics
Owner Operator(s) with Authority
As an owner operator, you need your own commercial truck insurance. These include Liability, Bodily Injury Liability and Property Damage Coverage, Physical Damage, Motor Truck Cargo, and Motor Truck General Liability Insurance. Fisher Insurance will help make sense of it all and make sure you are fully protected.
Leased Owner Operator(s)
Truck owner(s) and driver(s) leased to a motor carrier with authority. The lease agreement determines the insurance requirements needed. In most cases, the motor carrier provides Primary Liability Insurance when you are working for them or on dispatch. You may need to purchase additional coverages including, Non-trucking Liability, Bobtail, Physical Damage and Motor Truck Cargo insurance. Fisher Insurance will help make sense of it all and make sure you are fully protected.
Primary Liability also known as Primary Auto Liability
Insurance that covers damages to someone else's property, or injury(s) to others in an accident where you are at fault. This protection (for the public) is required by the FMCSA to obtain authority.
Non-Trucking Liability
Coverage for damages and injuries to others while your truck is not dispatched on a job, when using truck for personal use.
Physical Damage
Insurance to help fix damage to your truck if involved in an accident or protect your truck from theft.
Motor Truck Cargo
Insurance that protects you if the load your truck is carrying is damaged, lost or stolen during transit. Diminished Value and Constructive Total Loss Coverages available.
Bobtail Liability
This insurance covers you and your truck when not hauling a trailer or other load. For example, you drop off a load in Hartford and bobtail to Boston to pick up your next load (even if for a different company)…Bobtail insurance covers you during that portion of the trip. Bobtail also applies when you drive (tractor) home after dropping off the trailer (load).
General Liability
This coverage protects from risks that happen when not driving or on the road, such as a slip and fall at the office or property damage at a clients office or on their premises.
Unladen Liability
Liability coverage while your truck is being operated with an attached trailer that is empty without any load, or without a trailer at all, whether you have been dispatched or not.
Trailer Interchange
Physical Damage insurance for trailers being pulled under a trailer interchange agreement. Physical Damage insurance for non-owned trailers. Protects you if trailer is damaged by a collision, fire, explosion, theft, or vandalism. Since you don't own the trailers, they require separate insurance because they aren't covered under your regular Physical Damage Insurance.
Roadside Assistance Coverage – optional with Physical Damage
Provides towing coverage for a mechanical failure or breakdown. Also may include jump starts, fuel delivery, tire delivery and replacement assistance, lockout and key replacement, oil, fluid and water delivery, winching and extricating, mobile mechanic and hotel and travel discounts.
Rental Reimbursement/Downtime – optional with Physical Damage
This coverage helps you get back on the road in a rental vehicle or helps you make your truck payments and cover other bills if your vehicle is inoperable after an accident.
Starting a Trucking Business? We will guide you step by step through the process.
Motor Carrier/DOT filing with the docket number.
Federal Employer Identification Number (FEIN) and proof of number from the IRS.
Apportioned plates (IRP registration)
International Fuel Tax Agreement (IFTA)
Workers' Compensation
Cargo Insurance
Contact Fisher Insurance
Fisher Insurance is here to help with all of your trucking and transportation insurance needs.  Let us show you the difference between us and the agency you are currently doing business with.  We think you'll be pleasantly surprised.  Call today for a free quote
888-871-2405