Fisher Insurance Agency, Inc. (FIAI for short) is a family owned experienced & established multi-line insurance agency offering commercial, personal and life insurance products to businesses, families, and individuals throughout the United States and is based in Milford, Massachusetts.
Latest News: Fisher Insurance Agency is Under New Ownership
Read what our Customers are saying about us
We are an independent agency which enables us to supply you with a variety of options and policies for all your personal, commercial and life insurance needs.
The staff of Fisher Insurance Agency has a unique blend of experience including both the insurance and trucking industries. FIAI Commercial Truck Insurance Specialists stay updated on DOT requirements, trucking regulations and insurance coverage updates and help hundreds of Independent Owner Operator and small fleet Truckers understand the rules and regulations of commercial truck insurance in a simple, easy-to-understand way while ensuring they are fully covered for their Trucking and Transportation Insurance needs at the best price possible.

With Customer Service Reps fluent in English, Portuguese, Spanish and Vietnamese, we have become a leading property and casualty insurance agency while continuing to thrive and steadily grow. For over 20 years, our experienced Agents & Service Team have been providing insurance for personal autos and homes while also specializing in Truckers Insurance for Auto Haulers, General Freight and Refrigerated Freight Haulers; Insurance for Sprinter Vans, Box Trucks, Amazon Drivers; livery Insurance, restaurants, bars & nightclubs, also coverage(s) vital to contractors and sub-contractors in the construction industry.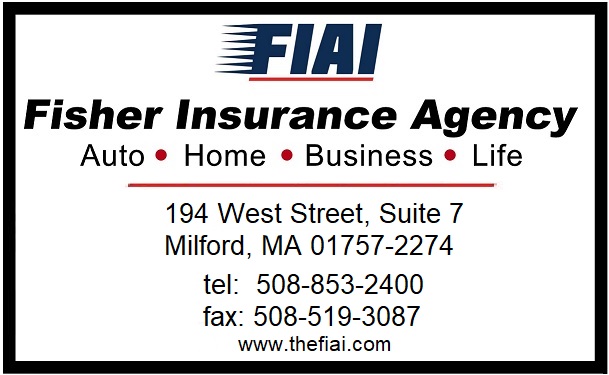 ---
Why Choose Fisher Insurance?
At Fisher Insurance, we pride ourselves in our personalized customer service; our goal is to create a relationship with you that spans decades, not months. We guarantee that we will do our best to make sure that every time you call, you speak to a real-live human being while receiving real-time solutions, and information.
Although finding the right policy to fit your needs isn't easy, our staff is well versed in hundreds of different policy types. In addition to homeowner's and auto insurance, we strive to be the one-stop shop for all of your insurance needs. Our commercial department is just as large as our personal policy department. We want to be your insurance choice, regardless of what your needs are.
Specialties
One of our specialties is coverage for trucking and transportation companies which includes Truckers Auto Liability, Bob-Tail Insurance, Non-Trucking Liability, Physical Damage, Motor Truck Cargo including Diminished Value and Constructive Total Loss, Truckers General Liability, and BMC-84 Freight Broker Bonds. Our ownership has over 20 years experience in this business. We know you need quick turnaround times and someone that can answer your questions right away. Stop losing freight due to the fact that your agent is too busy to get you that certificate you need. Indeed, you have the ability to create a certificate, 24 hours a day, from your computer, tablet or cell phone.
The extensive experience we have in this market helps us to be able to offer a variety of personal, commercial and trucking insurance options. Our relationships with companies that offer these types of policies allow us to give many more options to you than your typical agency. We may even be able to save you thousands on your trucking insurance policies.
Let us show you how dedicated we are to servicing the needs of our customers. Call 508-853-2400 or toll free 888-871-2405 today for a quote and experience the difference first hand.
Commercial Truck Insurance, Personal Auto Insurance, Contractors Insurance, Restaurant Insurance, Homeowners Insurance……Finding the right policy to fit your needs isn't easy. You deserve to be treated like a valued customer and not just a number on a spreadsheet. Call us Today!