Bobtail insurance from Fisher Insurance Agency
We offer Bobtail Insurance which protects your truck when it is being operated without a trailer, regardless of whether or not it is under dispatch. You may refer to this situation as "Deadheading". This type of liability protection will cover you when the truck is driven without the trailer, and covers any damage that occurs to your truck. Whether you just unloaded a trailer off of your tractor and are headed home, or on the way to pick up another trailer, this coverage would apply.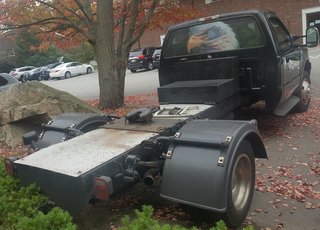 Non-Trucking Liability Insurance:
Non-Trucking Liability Insurance provides coverage when a truck is being operated off dispatch. An example would be an owner operator using their truck for non-business or personal use other than transporting cargo. A primary example would be driving you empty 10 car hauler after making your final drop for the week.
If you're no longer under dispatch, and cause an accident on your way to a rest stop, Non-Trucking Liability Insurance would help pay for damages that otherwise may put you out of business!



Looking for more types of insurance coverage?